The events of the past few months, and especially the past few weeks, have been unprecedented in our lifetime and have resulted in many of us sheltering at home, self-isolating, or otherwise staying in place to avoid further spreading Covid-19. FFF wishes everyone to stay safe and healthy during this time — especially those who do not have the luxury of sheltering at home during the pandemic due to the nature of their work! Thank you to all who keep the world running in times of crisis.
That being said, many of you may find yourself in need of an activity or looking for an escape from the news. FFF recommends its top 5 Fashion History shows on Amazon and Netflix that fall within 1880-1930!
Some of these shows operate as almost a clotheshorse to fantastic period costumes and accurately set the stage with a great amount of fashion history detail. Get ready for some historical binge-watching (*viewer discretion advised, some shows may not be suitable for all viewers):
Self-Made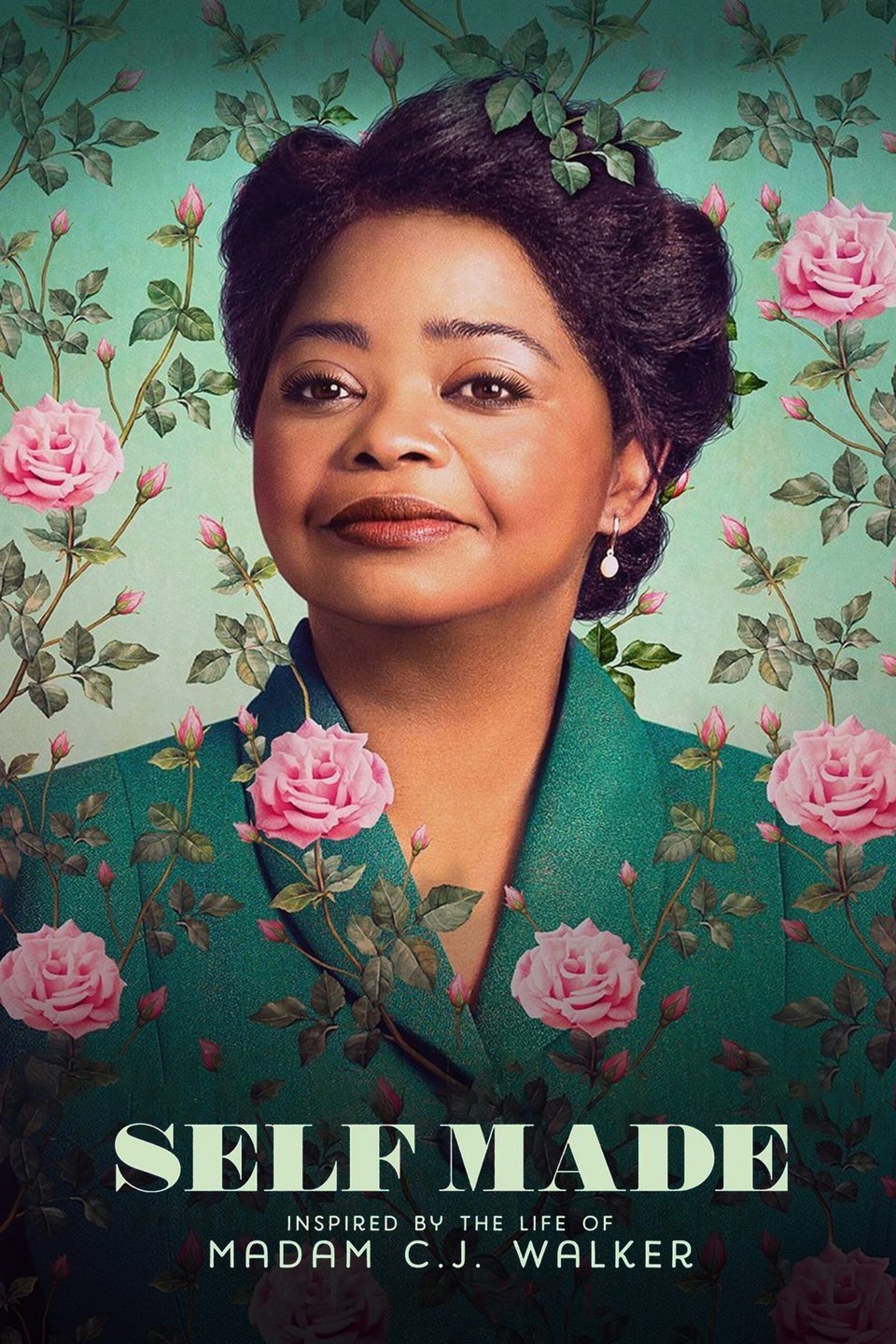 Setting: late-Victorian era through early 1920s, Unites States
Biopic Mini-Series, Drama

Series Length: 45-50 minute episodes, 4 limited series episodes
Viewing Platform: Netflix
Expect to See: A rags to riches change of costume from the turn of the century to early 1920s, a close look at hair salons & elegant hair styles for black women in the early 1900s through the early 1920s, Edwardian appliqué ensembles, dramatic flapper looks
Series Costume and Wardrobe Dept: Kendra L. Patterson, Annette Czagany, Bryan Fernandes, Hannah Gates, Cayley Jensen
I finished this series and was hit with a powerful punch of pride for the ladies in this biopic. So much so that you may be seeing a later post that delves deeper into the true story of Madame C. J. Walker…
This Netflix limited series is based on the biography of Sarah Breedlove, or Madame C. J. Walker, and her incredible journey from laundress to hair care mogul. She is noted as the first self-made American female millionaire. The focus here, is of course, on hair care products. The show also hones in on the relationships of black Americans post-emancipation and finding their way in a white, male dominated society, but more importantly, the relationships formed among other black women in the show. The show tackles other difficult concepts too, like the tension and social differences between light-skinned versus dark-skinned women of color (although there is a lot of criticism as to how this is portrayed in the show), lesbian relationships in the 1920s, and the complexities of women who are educated or ambitious that are expected to be subordinate to their male counterparts.
It is so refreshing to see a show that highlights powerful black women in the United States during this era, and especially those that pull themselves up by their own bootstraps. The show used current music and some modern transition-style sequences which, while it did pull me out of that time period, added a fun, contemporary rhythm throughout the series. For more information and images on the real-life Madame C. J. Walker, read this article by Vanity Fair and this article by Town and Country, or the book on which the series is based On Her Own Ground [retitled: Self Made] by A'lelia Bundles. It is also worth noting this article by Time which had a lot of negative criticism for the show.
Peaky Blinders
Setting: Post-WWI (beginning in 1919), England
Gang, Crime Drama
Series Length: 55-59 minute episodes, 6 episodes per season, 5 seasons
Viewing Platform: Netflix
Expect to See: wool overcoats, three-piece wool suits, "Albert [pocket]watch chains," newsboy caps (albeit, many with hidden razor blades in the brim), late-Edwardian dresses, 1920s-style looks as the series progresses
Series Costume Design By: Stephanie Collie, Lorna Marie Mugan, Alexandra Caulfield, Alison McCosh
Typically FFF focuses solely on womenswear, and while this series features some prominent female figures (Polly and Grace among others), I would have to say the menswear takes center stage. After the men return home to England post-WWI, the disenfranchised soldiers form gangs to conquer the neighborhood, make a living, and avoid the dull predictability of a working man's civilian life. Peaky Blinders is the name of the gang formed by the Shelby family, with the cunning Tommy Shelby at its helm. The series is loosely based on the actual gang of the same name from that era — read Who were the Real "Peaky Blinders" here
I think costumes might seem like an unusual selling point for this particular show, but truly, the men's band collar shirts with sleeve garters under the vest of a three-piece suit, newsboy caps, and other accessory details are a sight to behold! I also appreciated the grittier side of period costuming in this series in contrast to the luxurious costuming of shows like Downton Abbey.
The show itself is also fast-paced and plot driven. With only 6 episodes per season there is never a dull moment.  Some of the actions of these gangster characters, both male and female, can be violent and despicable, yet you find yourself rooting for them and the darker, powerful side of what a "working man" can become nonetheless. Some scenes can be quite graphic, but if you can withstand some of the bloodier moments of the show, you'll find yourself wrapped up in Tommy's gun-slinging world in Birmingham, England.
The Manners of Downton Abbey
Setting: 1912 – 1926, England
Documentary on the Series
Series Length: 52 minutes
Viewing Platform: Amazon Prime Video
Expect to See: Classic looks from the show's leading ladies, a closer look at the accessories they wore (gloves, tiaras, etc.), details of Lady Rose entering the debutante ball, and a behind the scenes view of the show's historical advisor in action
Series Costume Design By: Caroline McCall, Anna Robbins, Susannah Buxton, Rosilind Ebbutt
Technically this is not a series itself, but a documentary on the series. I'm assuming many of you have already seen the series masterpiece, but if you haven't, stop what you're doing and head to Amazon! The full Downton Abbey series is now available on Amazon Prime Video.
This brief documentary, The Manners of Downton Abbey, dissects the show's costuming, set, and mannerism choices with historical advisor, Alastair Bruce, and the cast. They discuss period manners and etiquette as well as the era's dress codes – those both overt and subtly understood. The exacting nature of the Victorian-Edwardian era was so extreme that to have a chair set too far from the table or to eat before your hostess was considered a major faux pas!
They also discuss the debutante ensembles for a young woman's coming out celebration and her entry into society (some beautiful dresses here!). How long is your train? There are specific rules for this! Want to clink a celebratory cheers? No way. Women in this period would not have clinked their glasses.
The documentary also discusses other social details that may have been lingering in your mind while watching the show. Why didn't the downstairs servants marry? Who is allowed to wear tiaras? When do you wear your gloves and which ones? Find out in this PBS special! The attention to detail is incredible and well researched.
Bonus: Amazon's Prime Video currently has the entire Downton Abbey series available to view, the Downton Abbey movie, and other Downton related viewing material
Miss Fisher's Murder Mysteries
Setting: 1920s, Australia
Whodunit Crime
Series Length: 56 minutes episodes, 8-13 Episodes per season, 3 Seasons
Viewing Platform: Amazon Prime Video [note: only Season 1 is available on Prime Video]
Expect to See: Australian police uniforms, glamorous 1920s looks, statement cloche hats, wide-collared coats, classic men's suits, silk drop-waist dresses, feathers & fur trim, oh – and murder!
Series Costume Design By: Marion Boyce
Season 1 of this Australian shown luckily made its way to the Amazon offering. Miss Fisher is a bold female detective whose skills as a sleuth are surpassed only by her fantastic wardrobe (in this blogger's opinion). Admittedly, the production quality is not on par with Downton Abbey, but this improves a lot after the first episode and it is a wonderful series nonetheless. If you are a fan of furs, feathers, flapper-style, and murder mysteries look no further!
Each episode has a unique murder, and the setting and circumstances vary enough to keep you watching (a dancing, jazz club, the Ballerat Train, Victoria Dock, etc.) . Granted, this might not be a show to binge multiple episodes in a row given how similarly each episode is framed, but I think the formula is one that can keep the viewer interested throughout the series. The plot is very much like Murder She Wrote with a new whodunit murder in each episode.
The makeup and some of the attitudes of the characters feel more contemporary than would have been usual for that period, but I am willing to overlook this for the fabulous costumes. The main character, Phryne Fisher is a thoroughly "modern" 1920s woman, and her unabashed sense of style often steals the scene. I also really appreciate the jazz music that sets the mood for this series.
Cable Girls [Las Chicas del Cable]
Setting: beginning in 1928, Spain
Drama

Series Length: 37-53 minutes per episode, 8-12 episodes per season (the last season is divided into 2 parts), 5 seasons
Viewing Platform: Netflix
Spanish, subtitled in English
Expect to See: period telecompany uniforms, flapper-style parties with beaded evening wear, dapper suits of white collar men, and 1920s colorful silk, drop-waist dresses, chic bob haircuts
Series Costume Design By: Helena Sanchis
While no one can deny that the Brits are experts when it comes to creating period dramas, this Spanish series certainly holds its own. The narrative and jazz age style immediately hooked me as a viewer. The setting is Madrid at Spain's first National Telephone Company and focuses on the lives of four female phone operators, or cable girls. At times the show can lean a little heavy into the interpersonal drama but the accuracy of the setting and costumes offers a fun escape.
A common theme throughout the series, and many period shows featuring this era, is the dilemma of women wishing to work and the freedom this provides against the influence of their families to marry and keep house, or from their husbands to stay at home with their children. Many other themes of independence for the working woman are explored and involve relationship structures and finding their footing with male counterparts.
Some of the situational drama can feel a little over-the-top, and the makeup seems a little modernized to me, but the costumes overall are wonderful! Similar to Self-Made, scenes are set against modern music too. Looking for other Spanish period dramas on Netflix?Click Here
For anyone who is working from home, practicing social distancing, or looking for a break from the grim news reports, I hope this list is a helpful historical outlet! I am thankful for the detail that makes these shows compelling and a source of aesthetically pleasing entertainment.
There are plenty of historical shows available on Netflix and Amazon Prime Video, and beyond the shows mentioned here, there are others I have yet to see like Land Girls, Grand Hotel, etc. Comment below if there's another show you feel needs to be added to this list. Stay safe and healthy!
-Danielle Morrin
If you enjoyed this post, you may also like these other posts: The Australian Mermaid: Annette Kellerman and America's Vampire: Theda Bara the Vamp.
Follow me for updates on new blog posts and additional social media posts: